Why choose our spray tans?
Expertise

Our skilled and trained professionals have mastered the art of spray tanning. They will guide you through the process, ensuring a flawless and natural-looking tan that suits your skin tone and preferences.

Book Now

Customization

We understand that everyone's skin is unique. That's why we offer a range of spray tan solutions to cater to different skin types and desired results. From a subtle, sunkissed glow to a deep, bronzed look, we have the perfect option for you.

Book Now

Quality Products

We only use top-quality spray tan solutions that are known for their superior results. Our products are carefully selected to provide a streak-free, long-lasting tan that will leave you feeling confident and radiant.

Book Now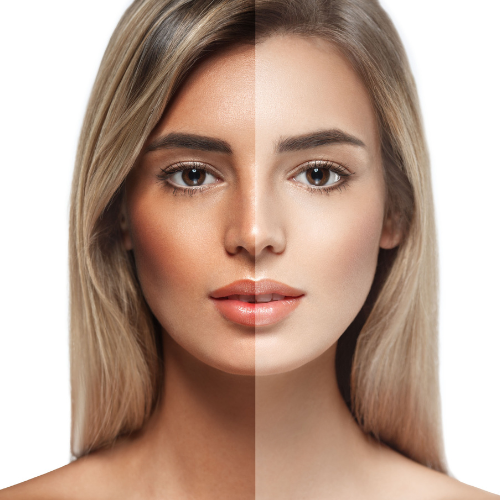 Exciting News!
We are thrilled to announce that we have officially added spray tans to our list of services. Get ready to experience a gorgeous, sun-kissed glow all year round without exposing your skin to harmful UV rays.
Just $30 for a limited time
BOOK NOW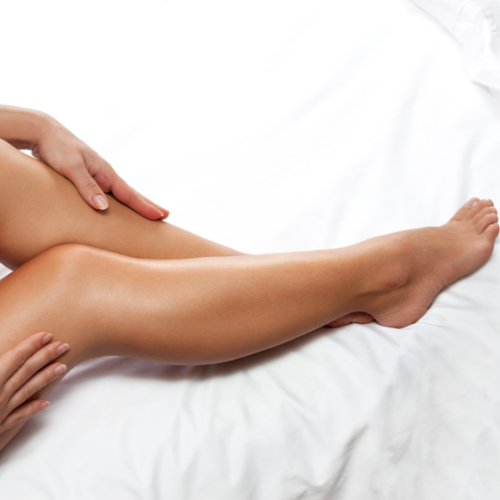 Flawless Results & Premium Products
Our knowledgeable staff is here to guide you through the entire spray tan experience. From answering your questions to providing aftercare instructions, we are committed to ensuring that you have the best possible tan and know how to maintain it.

Don't wait any longer to get the tan you've always wanted. Book your spray tan appointment with us today and step into a new level of confidence. Get ready to shine with our professional spray tans!
BOOK NOW
Before Your Appointment
Before getting a spray tan, there are several important steps you can take to ensure the best possible results and a longer-lasting tan. Please review this list of things you should do before a spray tan:
1. Exfoliate: A day or two before your appointment, exfoliate your skin thoroughly. This removes dead skin cells and creates a smooth surface for the spray tan solution to adhere to. Pay special attention to rough areas like elbows, knees, and ankles.
2. Shave or wax: If you need to remove hair, do it at least 24 hours before your spray tan session. Shaving or waxing immediately before your appointment can cause the solution to irritate your skin or get trapped in hair follicles, leading to an uneven tan.
3. Avoid moisturizers and oils: On the day of your spray tan, avoid using moisturizers, oils, or lotions. These can create a barrier on your skin and prevent the tanning solution from being absorbed properly.
4. Don't wear makeup or deodorant: Remove all makeup, perfumes, deodorants, and other cosmetic products from your skin before your spray tan. These can react with the tanning solution and cause discoloration.
5. Stop using retinoids and hydroxy acids. Twenty-four hours before your appointment, cut out the retinoids and hydroxy acids in your skincare regimen. These ingredients increase cell turnover, which will cause your tan to fade more quickly.
6. Wear loose, dark clothing: Choose loose-fitting, dark-colored clothes to wear to your appointment. The tanning solution may rub off on clothing, so wearing something that won't be ruined by potential stains is a good idea.
7. Bring or wear appropriate undergarments: Depending on your comfort level, you may choose to wear undergarments. If so wear your own dark-colored undergarments during the session.
8. Remove jewelry: Take off any jewelry, including rings, necklaces, bracelets, and watches, before your spray tan. These can create tan lines or be affected by the tanning solution.
9. Plan your schedule: Keep in mind that after the spray tan, you'll need to wait for a 12- 24 hours before rinsing off the excess solution. Plan your activities, accordingly, avoiding activities that could make you sweat or get wet during this time.
10. Any additional questions can be answered by calling or emailing the studio. Info@emeraldbeauty.ca 403-835-7719