Nano Bead Hair Extensions
Non-Damaging

Nano Bead extensions use a small bead to attach to the client's hair. Damaging variables such as glue/adhesives, chemicals for removal, heavy weight (putting stress on the hair) is eliminated. Glue methods often use harsh chemicals (like acetone) to remove the extensions from your porous scalp!

Low Maintenance

A maintenance appointment is required every 6-10 weeks. The time between appointments varies according to the "type" of hair you have. Thin hair is required to come in sooner and thick hair can go longer in duration.

Long Lasting

When using high quality, full cuticle hair, this method will last you minimum of 1 year with proper hair care.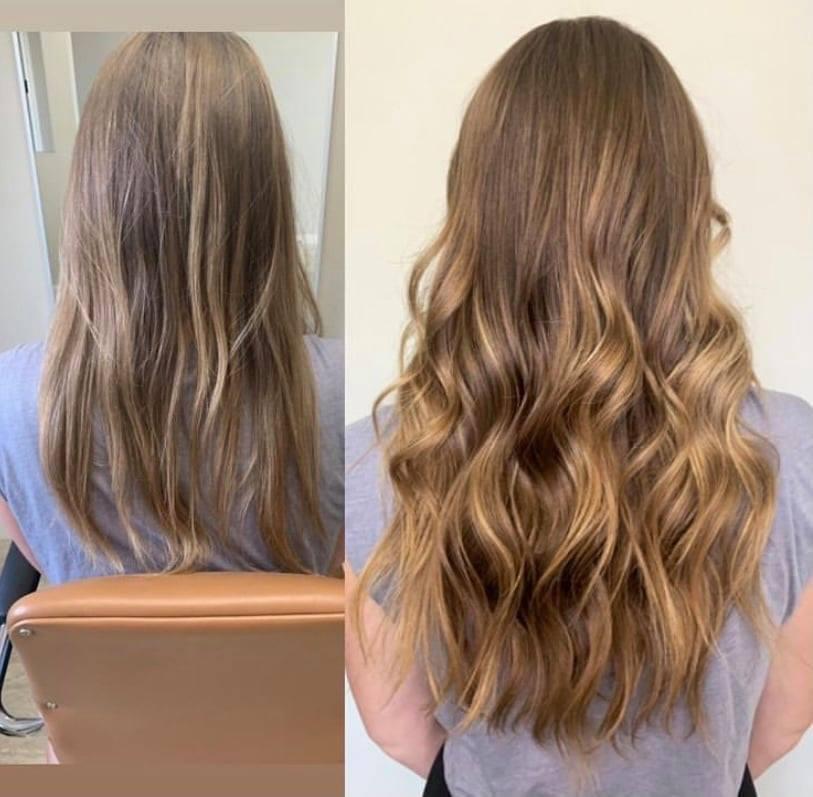 NANO BEAD HAIR EXTENSIONS
Are you looking for a way to transform your look and feel amazing?
Nano bead hair extensions might just be the answer, adding length, volume and even highlights/lowlights can give you the best pick-me-up. They are non damaging and ultra lightweight making them the most comfortable type of extension. No more waiting for good hair, you can have it now! Limited time offer 30% off all installs until the end of April ($100-350 in savings) Offered by a certified technician, book your free consultation today.
BOOK NOW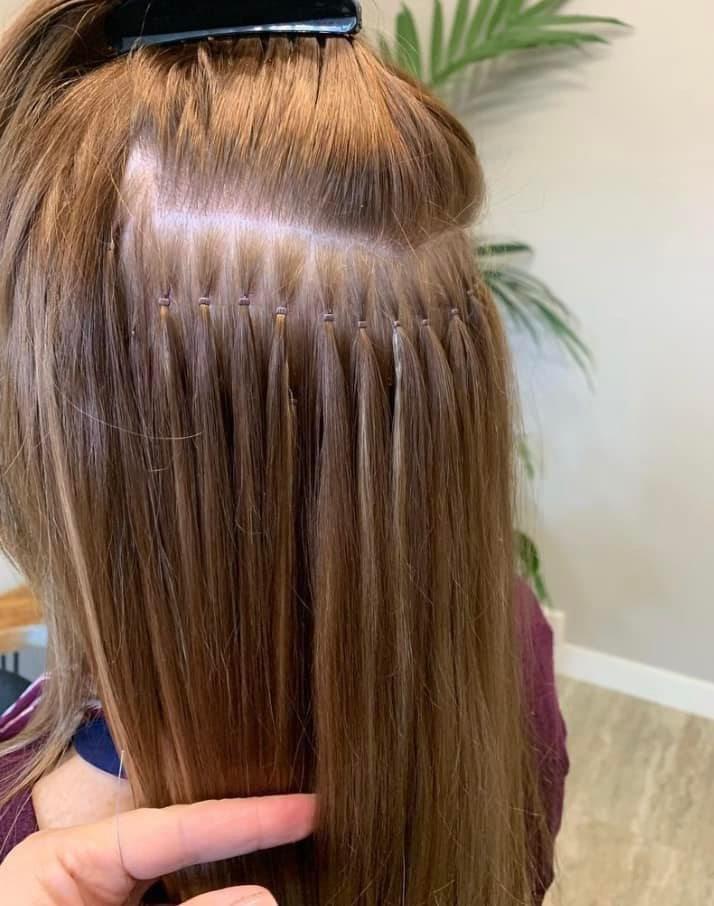 What Are Nano Bead Extensions?
The Nano Bead technique is also known as the Nano-link or Nano-ring method. It is an individual strand method using a nano tip extension with a short metal tip. They are applied one by one into the clients hair using a nano bead (and a specific technique and pattern to ensure safe application). Using this method eliminates damaging variables from the hair extension process like:
➔ Heat
➔ Glues
➔ Chemicals for removal
➔ Heavy weight

The Nano bead is 90% smaller than any other beaded method on the market, making it the BEST option for to fine, fragile hair.
Book Now